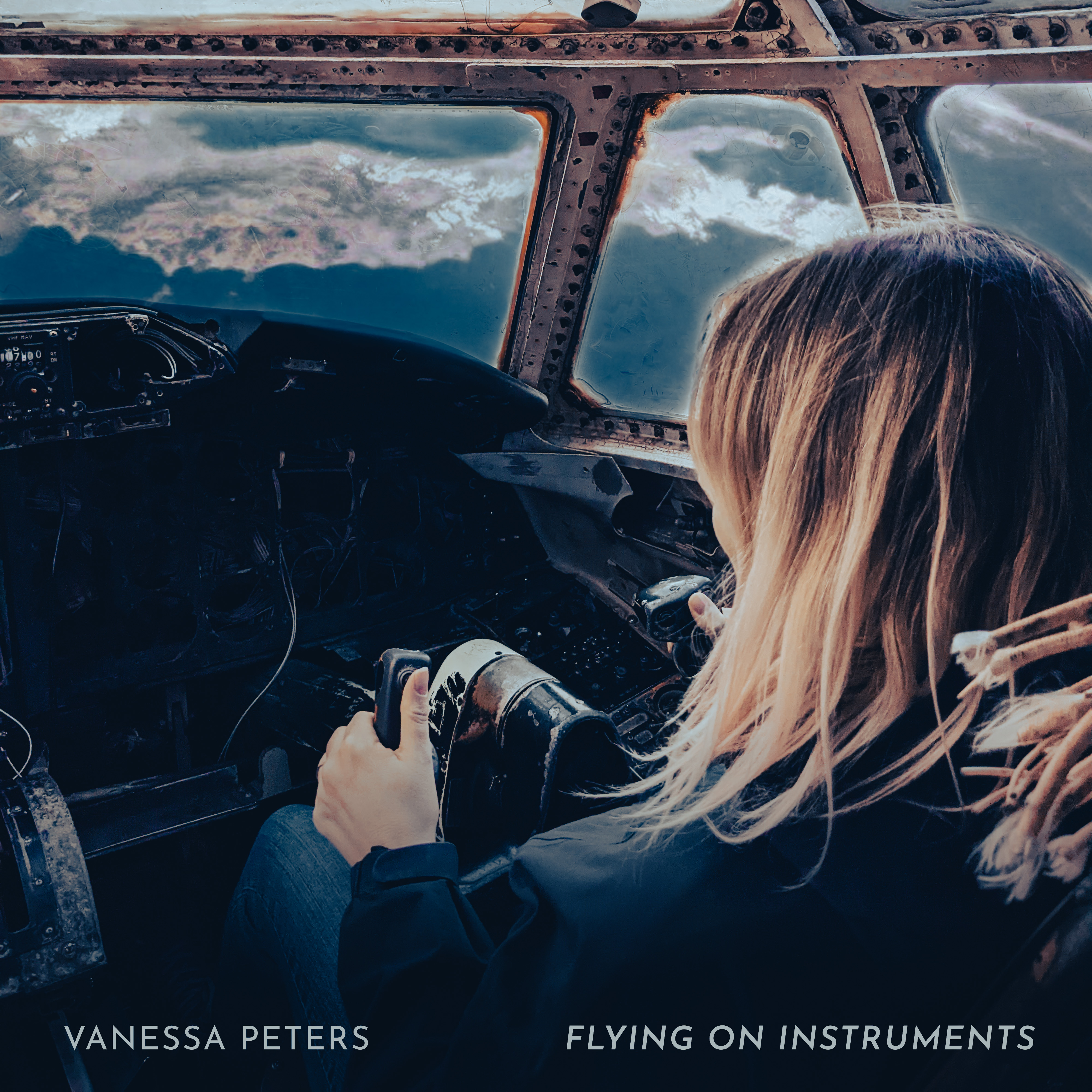 In spring of 2022 Vanessa and her European band traveled to Texas to begin recording her new album, "Flying on Instruments."  Co-produced by Grammy-winning producer Joe Reyes, "Flying on Instruments" finds Vanessa returning to her folk-pop/rock roots.  Standout singles include "Halfway Through (AAA/Country)," "Better (AAA/Soft Rock)," and "Pinball Heart (Pop/Rock)". 
"When we were putting together Modern Age, several of my favorite tracks got held back because we didn't think they fit thematically in that album, which was more of a collection of rock songs," explained Peters.  "So several of those songs, like "Halfway Through" and "Better," got reworked when we had the band together in Dallas, and are now the backbone of this new album."
The album takes its name from the deeply touching "How Long" which deals with the unpredictability of everyday life: "we're all flying on instruments / no one's got a crystal ball."  Vanessa explained, "in the context of the song, 'flying on instruments,' refers to having to keep going forward even though you can't see ahead, which is a common theme on this album.  But we loved the double entendre.  In many ways, 'flying on instruments' is what it felt like to be in the studio playing these songs with my band."
The album is at turns introspective, political, and hopeful.  In the single "Halfway Through," Peters notes "I'm still trying to figure out what to carry, what to leave behind, and what I can do without." Still, she remains optimistic in "Better":
I've spent nearly all my life worrying about what others think of me
and even though it's better now, I can't say that I'm free
but it's better, it's a whole lot better
"Flying on Instruments" represents a return to a more pure folk-pop/rock form; the production is stripped-down and centers largely around the piano.  "For this record we wanted to really hear the band playing together, especially our amazing pianist Matteo, who kinda got lost in all the guitars on the last album," explained Peters.  "We're really happy with the way everything turned out.  Everything feels very direct and honest."